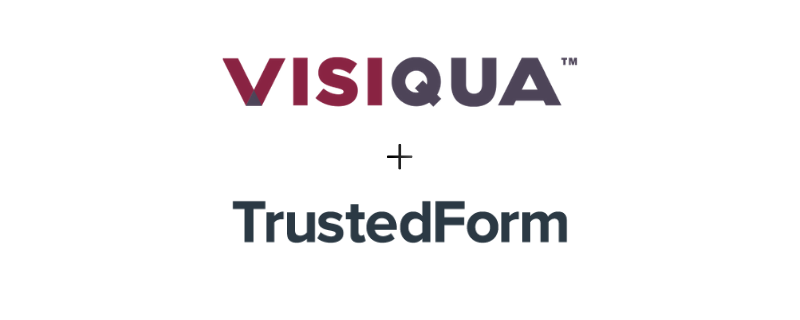 Visiqua Announces TrustedForm Partnership
Visiqua announces new partnership with TrustedForm to guarantee compliance with real time lead generation
The Visiqua Team is excited to announce a partnership with ActiveProspect. ActiveProspect is an industry leader that provides real-time lead insights and compliance solutions. Visiqua will now be partnering with ActiveProspect's TrustedForm product to gain real-time insights. These insights are for web form data leads and transfer calls coming into and through our systems.
With regulations such as the Telephone Consumer Protection Act (TCPA) & California Consumer Protection Act (CCPA), a strong compliance regime is a critical piece to any successful lead generation company. The Visiqua team is working persistently to ensure that we not only meet the industry standards on compliance but instead go above and beyond. Visiqua works through innovation, technology, and transparency, which allows our clients to work with us feeling confident and safe.
This partnership is just one-way Visiqua is protecting not only ourselves but our clients. As we continue to build platforms, we work strategically with vendors to guarantee total compliance. Visiqua has been diligent when it comes to compliance. Visiqua will continue to pioneer compliance moving forward.
If you are working in the lead generation space or work in call transfers and are interested in learning more about Visiqua's compliance regimen, detailed information about integration with TrustedFrom or have general questions about compliance – feel free to reach out to us at info@visiqua.com.